Products made from renewable raw materials
SUSTAINABILITY MEANS TRUSTING NATURE.
New, more sustainable raw materials are a great way to protect the environment and natural resources. Therefore, our product-development experts are increasingly using suitable eco-friendly and sustainable materials for our products.
Our aim is to use as many bioplastics as possible, thus safeguarding resources while offering our customers the same outstanding packaging properties that they have come to expect from products made using conventional materials.
AIRplus® BIO
Made partly from bio-based raw materials such as polylactic acid, which is derived from corn
Fully industrial compostable and certified in accordance with EN 13432 and ASTM D6400
Exceptionally stable, elastic, airtight, and lightweight
PAPERplus® PAPER CUSHIONING
Produced from renewable raw materials
Storopack does not use any coated papers
Disposal via existing recycling systems helps to reduce the use of primary raw materials
PAPERplus® CLASSIC GRASS
Consists of grass fibers and recycled paper
Can be fully recycled or composted
Grass is a renewable resource and, during production, uses far less water and energy than required for wood fibers
Offers the same outstanding protective packaging properties as other Storopack paper types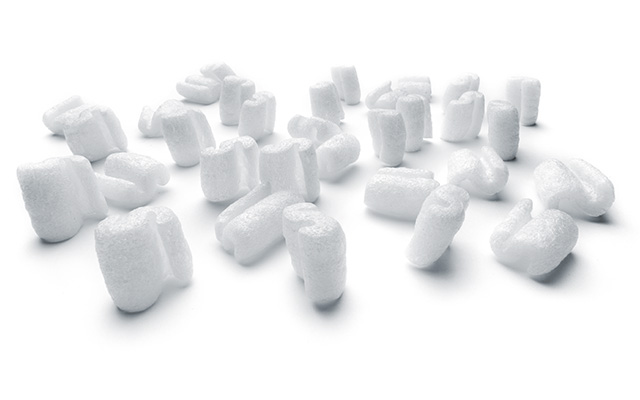 PELASPAN® BIO
Mainly made from vegetable starch
Garden compostable and certified in accordance with NF T51-800 in Germany, France, Spain and UK
Compostable and certified in accordance with DIN EN 13432 (Europe) and ASTM D6400 (USA)
Entirely biodegradable (no residue)
Water soluble
Low-dust, antistatic, and wear-resistant